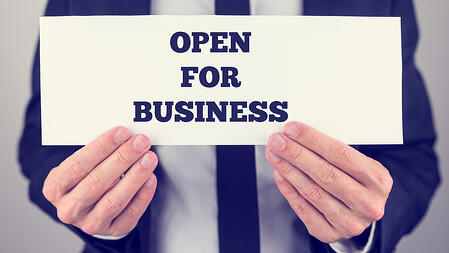 We're happy to announce the launch of our online customer portal! Customers that visit the website will now see in the top right hand corner, an option to login to a secure portal using a dedicated Username and Password. In the portal, customers will gain access to call detail records on any service within five minutes of any completed call, product support information and be able to manage their setting and preferences of their Pure IP account.
Want to check your corporate account usage? Upgrade or downgrade your channel allocation? Or review and manage the finances on your account? Now you can access all this information and much more with just a few clicks of a mouse, no matter where you are in the world!
Previously customers would have to visit our website to gain access to product guidance or training material and those that wanted a detailed breakdown of their account usage would have to request a statement or invoice via email. The customer portal has revolutionised how our customers now gain access to that information.
Think of it as when you login to your bank account – you gain instant access to billing information, call usage, financial breakdowns, account history and documents to improve your experience – the Pure IP customer portal is much the same, but for your corporate telecoms account.
It was always going to be a challenge to get the customer portal live and to have a 'one stop shop' for our customers to visit regardless of the time of day or location, but a challenge that we knew we could overcome. We developed a job role in-house and recruited a small team of experts to design and build the portal, securely store and manage our customer data and provide our customers with access to that data in near real-time.
18 months of hard work later has resulted in an online portal that 300 customers can access as and when it suits them. Our customer data is stored in our own datacentres and abides by the highest encryption standards to protect the data from becoming compromised.
Now that the customer portal is officially open for business, this doesn't mean that our team can down tools, pop the kettle on and put their feet up! Far from it. Our ambition is always to continue to move forward. The team has opened the feedback channels and is ready and waiting to hear about the services our customers benefit from using the portal and areas where it can be tweaked and improved.
If you have any feedback to provide the team about the customer portal then please get in touch by emailing billing@pure-ip.com.