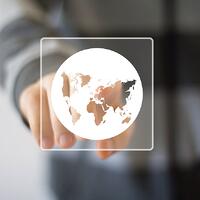 In today's economy large organisations are continuously looking at the digital infrastructure available to them before embarking upon the next significant step of a successful business necessity - global expansion. An international presence is becoming an increasing requirement for those organisations that want to, and need to, remain competitive. Large organisations need to find a way to meet the needs of a digitally obsessed society where instantaneous affordable communication is expected, whilst balancing this against the expectations of the CFO where value for money is top of the priority list.
There is good news is that deciding to use a SIP trunk solution for your conferencing needs can accelerate and expand your businesses communication system without costing the earth, satisfying everyone involved. Why limit your reach to local providers with a need for native speakers? With this in mind, we have grown and expanded our own services to accommodate this shift in business requirements.
Since 2004 we have strived to provide our clients with a smooth, start to finish SIP Trunk inception and then providing 24/7 customer support thereafter. 2014 was an exceptionally busy and productive year, bringing the total amount of countries in which we are able to be the sole communications provider to 14.
Along with hosting all inclusive services to clients in Australia, Austria, Denmark, France, Germany, Ireland, The Netherlands, Norway, Portugal, Singapore, Spain, Sweden Switzerland, The U.K, The U.S, and New Zealand, we maintain a global presence providing additional services in a further 95 Countries. Two network operation centres in both London and Auckland, covering both sides of the globe, allows us to provide a truly international network of communication to over 490 customers. The services we provide range from outbound telephone calls through to call centre solutions, incorporating both local and toll-free numbers. Our recent growth shows no sign of slowing with 2015 set to be another busy year with our extensive services expanding into a further 10 countries.
The Switchover with Pure IP
We all know how switching accounts from any kind of communication provider, whether it's a phone contract, electricity provider or an insurer, can be a stressful (sometimes mind boggling) processes! You may think switching your telephony system to a SIP Trunking solution will be equally, if not more stressful.
Not so. After a decade of global experience, we know that the transition can be as smooth as silk. We can get you switched over and become your sole provider in typically one to six weeks, dependant on the channel requirements. Ensuring during the process no interruption to current services you are running.
What happens if your business needs grow or reduce over time? No problem, once you have switched over, SIP licences can be easily scaled up or down as organisations expand further afield into global markets. With our expanded global network this has never been easier, our team can add new lines without delay eliminating the reliance on local service providers, which in turn eliminates stress and cost. Like most things in life, success requires hard work and thankfully we have a dedicated, experienced team that provides invaluable contributions to both our and our client's growth.
All our customers around the world benefit from our continued ambition in endeavouring to provide unrivalled global:
· Scalability
· 24/7 Support
· Simplification of IT Operations
· Cost savings
· Quality of call time
If you would like to learn more about the services we can provide, in order to achieve extensive expansion please get in touch with the Pure IP team at support@pure-ip.com.